Renting Skis and Snowboards has never been so easy
The most exclusive rental shop in Corvara with top quality equipment that speaks for itself. Every year we purchase brand new material with the latest technology to meet your needs and expectations. Have a look and you'll see that our gear will give you the opportunity to enjoy an amazing winter holiday.
Our skis rang from ZAI the luxury ski made in Switzerland to basic skis that help you with your budget. Our rang also includes models with with well known names like Stöckli, Atomic, Head, K2, Elan, Rossignol. Our team will guide you in making the best decision based on your level and personal needs.
Our Staff is there to assist you in all you winter sport needs !
Just click on the category on the left that's right for you and see all the opportunities you have for ski and snowboard hire at our shop conveniently located in the center of Corvara.
Rental Shop Price List
1

day

2

days

3

days

4

days

5

days

6

days

7

days

+1

Alpine Skiss

Base Skis

12

,00€

24

,00€

35

,00€

44

,00€

52

,00€

59

,00€

Free

6

,00€

Top Skis

19

,00€

38

,00€

55

,00€

70

,00€

80

,00€

89

,00€

Free

9

,00€

Vip Skis

24

,00€

44

,00€

64

,00€

81

,00€

96

,00€

109

,00€

Free

10

,00€

High Class Skis

29

,00€

56

,00€

81

,00€

103

,00€

122

,00€

139

,00€

Free

15

,00€

Stöckli Pro Model Skis

45

,00€

77

,00€

104

,00€

124

,00€

142

,00€

1

59

,00€

Free

16

,00€

Exclusive Class Skis

50

,00€

90

,00€

125

,00€

155

,00€

179

,00€

199

,00€

Free

20

,00€

Junior Skis

<110 cm + Casco

9

,00€

16

,00€

22

,00€

27

,00€

31

,00€

35

,00€

Free

3

,00€

Junior Skis

>120 cm + Casco

10

,00€

18

,00€

25

,00€

31

,00€

35

,00€

39

,00€

Free

4

,00€

Junior VIP Skis

140

cm + Casco

24

,00€

44

,00€

64

,00€

81

,00€

96

,00€

109

,00€

Free

10

,00€



















Ski and Snowboard Boots

Base Boots

9

,00€

18

,00€

26

,00€

33

,00€

39

,00€

45

,00€

Free

5

,00€

TOP Boots

14

,00€

26

,00€

36

,00€

45

,00€

52

,00€

59

,00€

Free

7

,00€

Junior Base Boots< 34

5

,00€

9

,00€

12

,00€

15

,00€

18

,00€

20

,00€

Free

2

,00€



















Snowboards

TOP Snowboards

22

,00€

40

,00€

55

,00€

68

,00€

79

,00€

89

,00€

Free

10

,00€

VIP Snowboards

29

,00€

56

,00€

81

,00€

103

,00€

122

,00€

139

,00€

Free

15

,00€
Junior Base Snowboards


15

,00€

25

,00€

34

,00€

43

,00€

52

,00€

59

,00€

Free

7

,00€





Specials

Snowblades

12

,00€

24

,00€

35

,00€

44

,00€

52

,00€

59

,00€

Free

6

,00€

Sleds - Snowshoes

5

,00€

10

,00€

15

,00€

20

,00€

25

,00€

30

,00€

Free

5

,00€

Bob

3

,00€

6

,00€

9

,00€

11

,00€

13

,00€

15

,00€

Free

2

,00€

Accessories, Helmets etc.

5

,00€

10

,00€

15

,00€

20

,00€

25

,00€

30

,00€

Free

5

,00€









Virtual Tour Shop

0 products / cart
Booking Online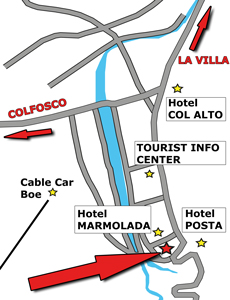 GPS Position:
46.547373, 11.874799
Sport Kostner Rent
Strada Col alt 90
39033 - Corvara in Badia Bolzano - Italia
Tel. +39 0471 836848
Webcam COL ALTO 2002 mt